We are proud to announce a new innovation at the Plymouth Yoga Room. We have installed a new heating system in the upstairs Loft room called an Far Infrared Ray heating system.

What is it?



The Far Infrared Rays (FIR) heating system heats using waves of energy, just like the sun. Instead of heating the surrounding air, a FIR system heats objects directly. This means the air may not feel hot, but your body and your mat will take in the heat directly. Japanese and Swedish researchers have found that use of FIR therapy is safe and free of toxic electromagnetic fields (found in power lines, cell phones, or computer displays), and can even decrease the negative impact of toxins already gained.
Health Benefits

There are many health benefits of using a FIR system. Some of those health benefits include:


Strengthens the Cardiovascular System



One hour of FIR therapy (about one class) has led to decreased blood pressure. High blood pressure is associated with damage to arteries, heart, brain, kidneys, and eyes. Lowering blood pressure is key for lowering the risk of heart attacks, strokes, aneurysms, and organ failure.


Burns Hundreds of Calories in 20-30 Minutes

Being in contact with a FIR system has been shown to increase heart rate, especially when paired with physical activity such as yoga. Increasing heart rate can increase the likelihood of fat-burning moving oxygen and blood into the muscles more efficiently.

Removes Heavy Metals, Toxins, and Pollutants


FIR therapy is a recognized method for reduction of toxicity from the body for cells poisoned with heavy metals, environmental chemicals, and toxic drugs. Research shows that up to 90% of perspiration from people undergoing FIR therapy is toxins instead of just water.

Deep Cleaned Skin Naturally




The heat FIR therapy provides causes better circulation promoting perspiration which pulls waste from the body through the opened pores. This can help reduce acne and speed healing of cuts, bruises, and skin irritations. FIR systems are used to treat excessive ultraviolet radiation, otherwise known as sunburns.


Eases Joint Pain & Stiffness



Use of a FIR system has shown increased blood circulation and oxygen supply, both of which lead to reduction of chronic joint and muscle pain, greater relaxation, and stress relief. Additionally, medical practitioners have used FIR to treat sprains, strains, and arthritis.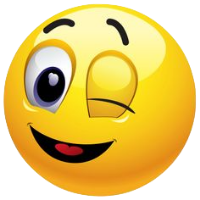 Reduces Stress & Fatigue



Increased blood circulation and oxygen supply from interaction with the FIR heat also leads to greater relaxation and stress relief. This in turn leads to better, more restful sleep patterns which are necessary to lowering the hormones associated with stress.

Increases Metabolism



With the FIR heat going deeply into your skin tissue (up to two inches), the increased heat causes your body to sweat to maintain its typical temperature. So your body can safely raise your metabolism during and even for hours after with its effect on your basal metabolic rate.
Environmental Benefits

Beside the health benefits, the FIR system has environmental benefits, the environment of class and the world's environment. Using a FIR system means heated air is not necessary for a yoga class. This reduction of hot air will make breathing easier, even in a hot class. Also, allergens (e.g. mold spores, dust, insects, and pollen) and disease-causing microorganisms usually carried by the heated air can be reduced if not totally avoided!
Additionally, because the FIR system heats surfaces instead of the air, there is no wasted energy in heating the rest of the room. Plus, it isn't necessary to preheat the room to prepare for class! This energy saving reflects a total energy consumption of at least 10% less than a typical heating system. The Plymouth Yoga Room is committed to creating a comfortable and challenging place for its clients while remaining environmentally conscious. As a client of PYR, you are partnering with us in promoting environmental consciousness.
Breakdown of Differences
| | |
| --- | --- |
| Far Infrared (new to PYR) | Forced Heat/Convection (traditional) |
| | Heats air directly, people indirectly |
| Begins heating objects immediately | Must take time to heat up space |
| Unheated air promotes a healthier space | Heated air promotes transfer of allergens and growth of microorganisms |
| No heat layering and no draughts | Temperature differences within the room cause draughts |
| | Heat lost if door is opened |
We will continue to explore ways to make yoga and our service better for our clients, our community, and our world. If you are interested in learning more about this heating system, we have included our sources below.
Now it is your turn. Experience the new heating system for yourself this week.
Sources:
Alban, M. N. (September 2010). Literature Study on Radiant Heating in a Thermally-Comfortable Indoor Environment: A Summary Report. Division M3-BIORES (Measure, Model and Manage Bio-responses), Katholieke Universiteit Leuven. Retrieved from http://www.ducoterra.com/wp-content/uploads/2014/05/summ_report_study_kul_rad_heat.pdf

Ardehali, MM, Panah, NG, and Smith, TF. 2004. Proof of concept modeling of energy transfer mechanisms for radiant conditioning panels. Energy Conversion and Management 45 (2004) : 2005-2017.

Aubrey, A. (2010, February 1). How Revving Up Your Heart Rate, Even A Bit, Pays Off. Retrieved from http://www.npr.org/templates/story/story.php?storyId=123108679

Forster, A. (n.d.). Clayton's Electrotherapy Theory & Practice (9th ed.). Aitbs and Distributors.

Gleeson, Dr. D. Stress Relief Treatment with Far Infrared Sauna Therapy. Retrieved from http://completebalancehealth.com/index.php?page=stress-relief-treatment-with-far-infrared-sauna-therapy
Heat Transfer Fundamentals: Radiant Versus Convection Heat. (2017). Retrieved from https://www.herschel-infrared.com/how-it-works/radiant-versus-convection-heat/

Imanari, T, Omori, T, and Bogaki, K. 1999. Thermal comfort and energy consumption of the radiant ceiling panel system: Comparison with the conventional all-air system. Energy and Buildings 30(1999): 167-175.

Infrared Health Benefits. (2014). Retrieved from http://yogapanels.com/infrared-health-benefits/
Mayo Clinic Staff. (2016, November 23). High blood pressure dangers: Hypertension's effects on your body. Retrieved from http://www.mayoclinic.org/diseases-conditions/high-blood-pressure/in-depth/high-blood-pressure/art-20045868
Sterling Hart, ND is a trained naturopathic consultant and Certified Transformational Nutrition Coach http://sterlinghart.com/

Vatansever, F., & Hamblin, M. R. (2012). Far infrared radiation (FIR): its biological effects and medical applications. Photonics Lasers Med, (4), 255-266.