Jennifer Hardy-Francis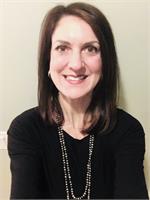 In 2007 I tried a yoga class for the first time and found myself loving the experience. Not only was it a great workout, the sense of peace and acceptance the art of yoga projected through the classes and instructors gave me a wonderful sense of confidence in my ability to advance my immersion in fitness overall. Yoga was a gateway for me to explore other types of physical activities (running, strength training, spinning, etc.) and helped me take my interest in fitness to the next level. For a few years I backed away from yoga because of a misguided view that it was no longer giving me the intense type of workout I was craving; however, I started to realize I was truly missing the experience of practicing yoga and all the good it did for me holistically. Enter the Plymouth/Northville Yoga Rooms. Once I started up again, I knew I was exactly where I needed to be. I completed the PYR's Immersion Program in 2018 and have been so thankful for both the experience it gave me as well as the opportunities it has presented. I look forward to the chance to practice with you as your instructor and as your fellow classmate.
Jennifer Hardy-Francis instructs the following:
Shortened version of the Primary series. A specific flow of postures to build internal heat, burn toxins, improve health and flexibility. Great for beginners and advanced students alike.