Lisa Sellinger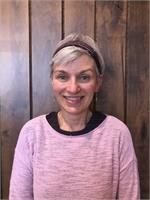 I found yoga at a time in my life when I was bouncing from one fitness routine to another, looking for the "one" that spoke to me! Just short of my 40th birthday, I realized that I needed something to feed not just my physical body but my emotional/mental body. I found a class and lovely teacher that at the time, was just what I needed. She spoke of turning inward; listening to our breath and trusting ourselves - expressions of self- guidance that were never mentioned by fitness instructors or on a soccer field. I was mesmerized and needed to delve deeper. I practiced regularly for a number of years, until I was interrupted by a serious health crisis, which sidelined me for a time. Fortunately, I had a basic understanding of the power of our breath to support and stabilize us through trying times and so I plugged into my "secret " weapon! Getting back to my mat was of utmost importance and I resumed practicing as soon as possible. In 2015 I began a journey that continues and has brought me great peace, inner strength and compassion - I completed teacher training at Plymouth Yoga Room. The instruction that was given; the kindness that was shared; the vulnerability that was allowed - all this created for me a space that was safe and welcoming in the practice rooms at PYR. I am thrilled and grateful to be teaching here and hope that you find a safe, encouraging environment in my class, a place where you can deepen your understanding of you! Namaste.
Lisa Sellinger instructs the following:
Vinyasa for those wanting to experience a physically slower paced class. Yoga Flow will focus on working at a methodical pace. We will be holding postures, focusing on our breath, and at the same time creating a supple and toned body. Great place for beginners




Shortened version of the Primary series. A specific flow of postures to build internal heat, burn toxins, improve health and flexibility. Great for beginners and advanced students alike.