Beth Reepmeyer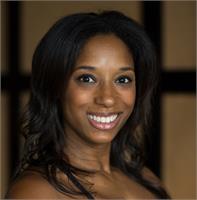 My journey with yoga began in 2002. I was one of those people who started practicing yoga for the physical benefits - specifically to stretch more. Throughout the years though, yoga has become much more to me.
Yoga teaches me how to calm my mind, so I can focus on myself and my family. It teaches me how to choose what kind of person I want to be and what kind of choices I want to make, like seeing the light and beauty in everyone around me. It teaches me how to react to challenges. For example, yoga has helped me deal with everything from the craziness of corporate life to the craziness of raising children. Finally, yoga teaches me how to be more grateful. I'm not always successful in understanding and implementing these lessons, but yoga helps me be more aware and get better.
I've been fortunate over the years to practice in some amazing cities deeply rooted in yoga, from San Francisco to Chicago to New York to Berlin. I'm grateful to have been influenced by so many teachers, who have inspired and guided me. I'm happy to now be here at PYR, where I have been able to develop new friendships, deepen my yoga practice, and begin a new chapter through teaching.
I look forward to sharing my passion for yoga and helping students deepen their practice. I'm inspired by the dedication I've seen in students in my classes, as well as their warmth and friendliness. Regardless of if you're a beginner or advanced yogi, or somewhere in between, I hope to create a fun, friendly, challenging and supportive environment to practice in.
Beth Reepmeyer instructs the following:
Vinyasa for those wanting to experience a physically slower paced class. Yoga Flow will focus on working at a methodical pace. We will be holding postures, focusing on our breath, and at the same time creating a supple and toned body. Great place for beginners




A dynamic series of sequenced postures that flow together designed to build great internal heat in order to purify the body with physically demanding postures done at the measure of your own breath.