Julie Silberg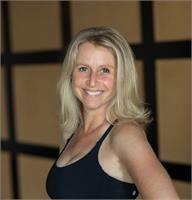 In 2005, tired of my aerobic fitness routine, I was seeking something new. At a friend's suggestion, I tried yoga. Although it took some time to develop the mind/body connection, I was pretty quickly hooked. Shortly thereafter and with my youngest of four children at home, I learned of a new studio opening-- a studio with great teachers and (a novel concept at the time) childcare. I began practicing at the Plymouth Yoga Room and have maintained a steady practice there since. The rewards I've reaped are plentiful: physical, mental, emotional and spiritual. Yoga has filled a void in my life that I didn't realize existed. In my busy world of children, schedules, school, sports, and activities, yoga is my refuge for peace and serenity. Some days I come to PYR just to breathe.
In the spring of 2014 I fulfilled my long held aspiration of completing teacher training. I understand that the wealth of knowledge and information I learned was just the tip of the iceberg. Yoga for me is a living, growing practice, with something new to discover each time I come to my mat. I am thrilled to now share my love and passion with my students. I teach from my practice and seek to challenge, inspire and motivate my students while always encouraging them to focus on their breath, remain present in the moment, and feel all there is to feel.
Julie Silberg instructs the following:
Vinyasa for those wanting to experience a physically slower paced class. Yoga Flow will focus on working at a methodical pace. We will be holding postures, focusing on our breath, and at the same time creating a supple and toned body. Great place for beginners




A dynamic series of sequenced postures that flow together designed to build great internal heat in order to purify the body with physically demanding postures done at the measure of your own breath.




Guided Vinyasa - cultivate a powerful & healing breath to lead you through an invigorating flow of cleansing, opening and empowering postures. A surefire way to light up your life.




A fluid movement from posture to posture challenging you to connect your mind and body though your breath then use this to sooth tightness and release tension in longer holding "yin" postures. Creating an energized yet relaxed and refreshed body, mind and spirit.