Jennifer Werner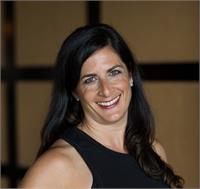 I have been practicing yoga since 2002 when I was introduced to it at the fitness center where I was attending classes. I loved it so much I decided to go through Teacher Training in 2003 and then again in 2005. Both experiences were wonderful as I learned so much more about my own practice and of course how to share it with others. As a teacher, it is important to me that my students feel comfortable, connected, challenged and most importantly able to rest their minds. That time on your mat is so precious and every moment you are able to let go of your thoughts is time well spent! I have been teaching since the summer of 2007 and have been with the Plymouth Yoga Room since it opened in January of 2009. I've practiced and taught yoga at several other studios before coming to PYR, but have decided this is where I feel the most connected to both the staff and the students. Plymouth Yoga Room is a warm, inviting, comfortable place. If you just walk in the door you'll know what I am talking about! I hope to see and meet you soon. Jen
Jennifer Werner instructs the following:
A fluid movement from posture to posture challenging you to connect your mind and body though your breath then use this to sooth tightness and release tension in longer holding "yin" postures. Creating an energized yet relaxed and refreshed body, mind and spirit.




Vinyasa for those wanting to experience a physically slower paced class. Yoga Flow will focus on working at a methodical pace. We will be holding postures, focusing on our breath, and at the same time creating a supple and toned body. Great place for beginners




A dynamic series of sequenced postures that flow together designed to build great internal heat in order to purify the body with physically demanding postures done at the measure of your own breath.